Zachary A. Karber Joins Marlowe McNabb Machnik, P.A.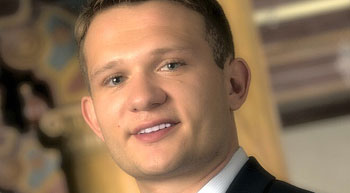 Zachary A. Karber joined Marlowe McNabb Machnik, P.A. as an associate on April 25, 2016. His practice will focus on Construction Law, Corporate Law & Finance, and Business Transition Planning.
Mr. Karber received his B.A. from James Madison University in 2009, and in 2014 he received both his J.D. and M.B.A. from Stetson University's College of Law and School of Business Administration, respectively. He is a member of the Florida Bar, its Young Lawyers' Division, its Business Law Section, and its Health Law Section.
While in law school, Mr. Karber served as a Legislative Law Clerk in the House of U.S. Representatives for Congresswoman Kathy Castor (FL-14), where he led the charge in debriefing the Congresswoman and her staff on the Supreme Court's opinion on the constitutionality of Affordable Care Act (i.e., "Obamacare") found in National Federation of Independent businesses v. Sebelius, 567 U.S. ____ (2012). Mr. Karber also served as a Corporate Law Clerk at Ardagh Packaging Holdings Ltd., a Luxembourg-based international producer of glass and metal products. After law school, Mr. Karber became an Associate in the executive management training program at C1 Bank, Inc. (NYSE: BNK), a Tampa Bay-based publicly traded commercial bank.
Marlowe McNabb Machnik, P.A. was established in 1997 by Stephen D. Marlowe to provide the highest quality, professional legal services for the construction industry. Steve Marlowe is Board Certified in Construction Law. The firm also provides services in the areas of Construction Claims, Arbitration and Mediation, as well as educational seminars on Florida Lien Law.